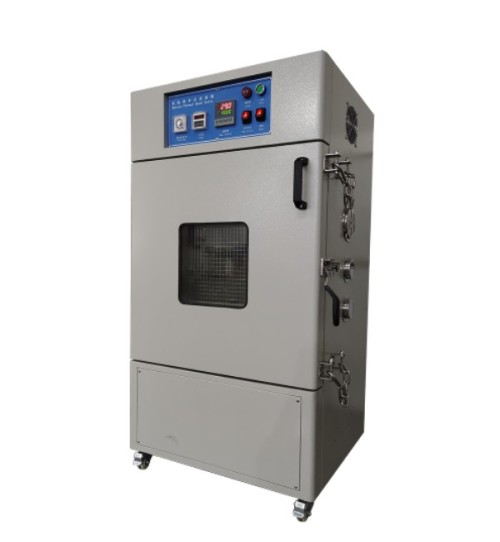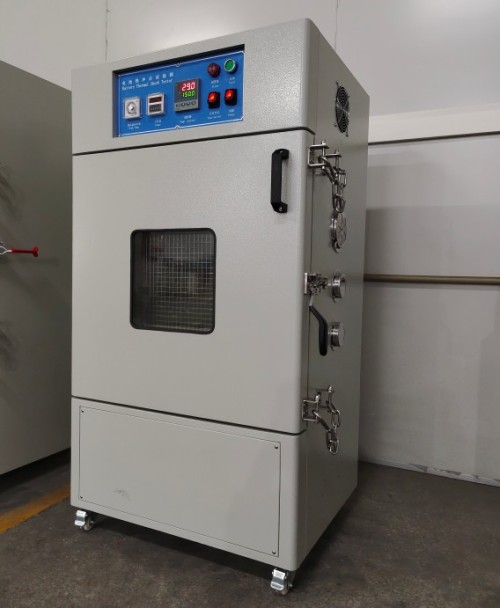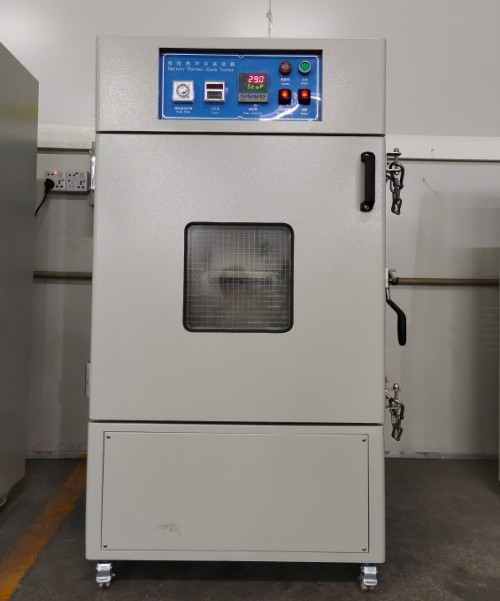 Battery Thermal Shock Test Chamber
Item specifics
Inner dimensions

400x400x400mm
Outside dimensions

800x700x1310mm
Temperature range

RT+10~200℃
Temperature accuracy

0.1℃
Temperature stability

±1.0℃
Temperature uniformity

±2℃
Description
Battery thermal shock test chamber is to simulate the battery placed in a high temperature chamber with natural convection or forced ventilation. It is heated to the set test temperature at a certain heating rate and maintained for a certain period of time. The hot air circulation system can ensure the uniform working temperature distribution.
GB/T 31485-2015 "Safety requirements and test methods for power batteries for electric vehicles"
GB/T 31241-2014   "Safety requirements for lithium-ion batteries and battery packs for portable electronic products"
UN 38.3 "United Nations Manual of Transport Tests and Standards for Dangerous Goods"
IEC 62133 "Battery (pack) composed of batteries and safety requirements for portable equipment"
UL 1642:2012 "Lithium Battery Standard"
| | |
| --- | --- |
| 1. Inner dimensions | 400x400x400mm (width x depth x height); |
| 2. Outside dimensions | 800x700x1310mm (width x depth x height); |
| 3. Temperature range | RT+10~200℃; |
| 4. Temperature accuracy | 0.1℃; |
| 5. Temperature stability | ±1.0℃; |
| 6. Temperature uniformity | ±2℃; |
| 7. Heating time | (5±1)℃/min; |
| 8. Internal material | SUS304 stainless steel plate, thickness 1.2mm; |
| 9. External material | 1.5mm thick cold-rolled steel plate with paint treatment; |
| 10. Box door | a single door opens to the left, and an explosion-proof chain is installed on the side of the box door; |
| 12. Control method | push-button control; |
| 13. Pressure relief door size | 200x200mm; |
| 14. Smoke exhaust pipe | diameter φ100mm, located at the back of the box; |
| 15. Observation window | Two-layer tempered glass with a size of 250x250mm, equipped with stainless steel mesh; |
| 16. Temperature control meter | Programmable temperature controller, which can control the total heating time, which is different from ordinary temperature control meters. |
| 17. Power supply | 1∮, 220V, 20A |