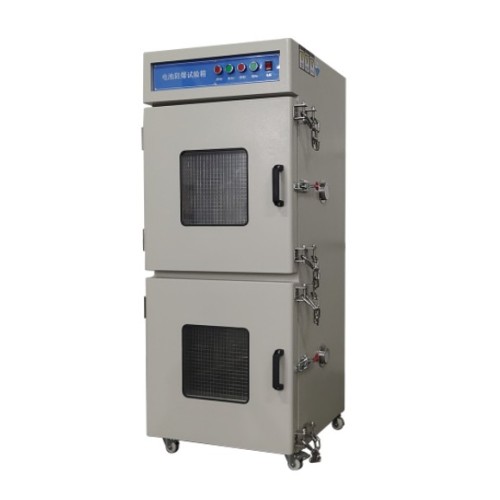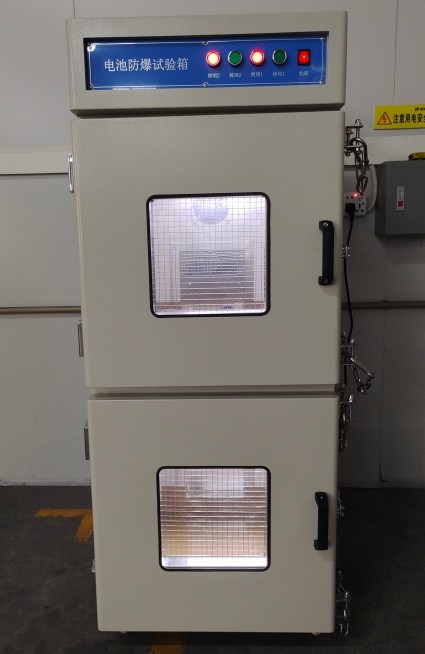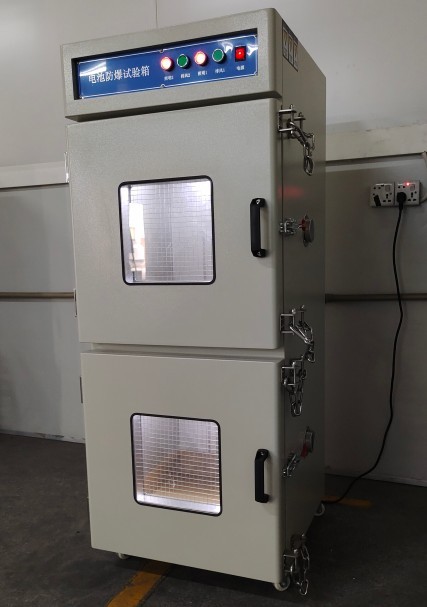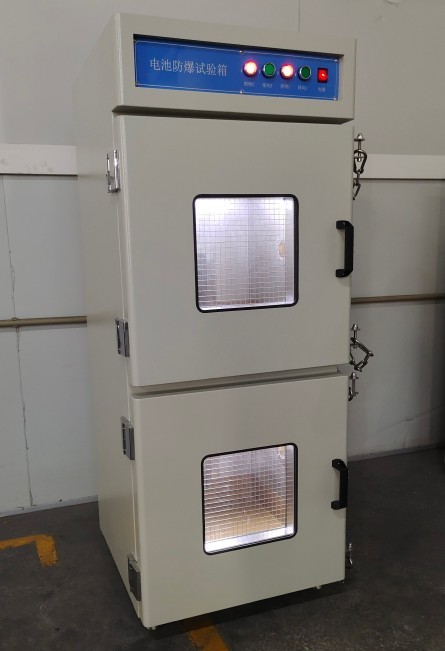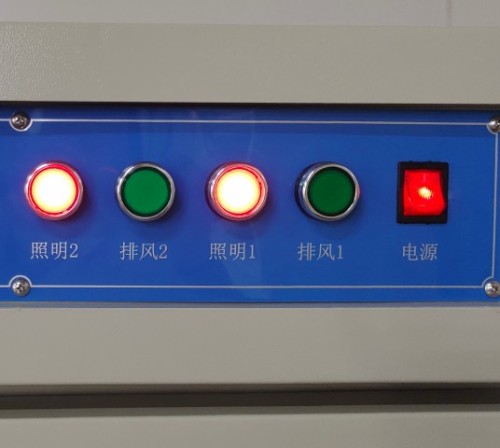 Battery Explosion-Proof Testing Machine丨Dual Anti-Explosion Test Chamber
Item specifics
Inner box size

500x500x500mm
Dimension

680x750x1475mm
External material

cold-rolled steel plate with paint treatment, thic
Internal materia

SUS#304 thickness 1.2mm
Number of cabinets

2
Control mode

metal button control
Description
Battery Explosion-Proof Testing Machine
Battery Explosion-proof Testing Chamber is mainly used for charging and discharging of battery.Put the battery in explosion-proof chamber and connect charge and discharge tester to protect the operator and equipment. The body is made of steel material with strong texture and well explosion protection.
Test Standard
UN38.3(2012) "Recommendations on the Transport of Dangerous Goods-Manual of Tests and Standards" Part III

IEC62133-2012 "Safety requirements for batteries and battery packs containing alkaline or non-acid electrolytes"
GB/T 31485-2015 "Safety requirements and test methods for power batteries for electric vehicles"
GB31241-2014 "Safety requirements

for lithium-ion batteries and battery packs for portable electronic products"
1. Inner chamber size

500x500x500mm (width x depth x height);

2. Dimensions

680x750x1475mm (width x depth x height, including door lock);

cold-rolled steel plate with paint treatment, thickness 1.5mm;

4. Internal material

SUS#304 thickness 1.2mm;

2;

6. Box door

a single door opens to the left, and an explosion-proof chain is installed on the side of the box door;

7. Teflon tape is attached to the inside of the box, which is effective in insulation and flame retardant, easy to clean;

8. There are test holes on the left side of each layer of the box, which is convenient for the test connection line to pass through;

9. Each test box has a lighting and smoke exhaust interface, and there is an interval design between each layer to avoid mutual influence on the test;

10. Control mode

metal button control ;

11. Pressure relief door size

200x200mm; Located at the back of the box, when the sample explodes, the pressure relief port will pop open to relieve the pressure;

12. Smoke exhaust pipe

diameter φ100mm, located at the back of the box;

13. Observation window

Two-layer tempered glass with a size of 250x250mm, equipped with stainless steel mesh;

14. Equipment movement

There are four universal casters at the bottom of the equipment, which can move freely;

15. Lighting device

It is convenient to observe the state of the tested sample;

16. Power supply

1∮; AC220V; 50-60HZ
Easy to observe the condition of the sample at any time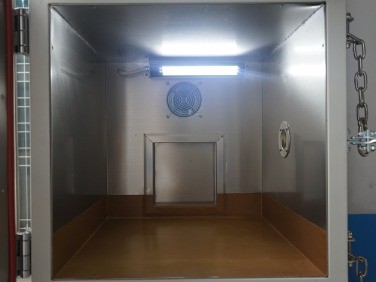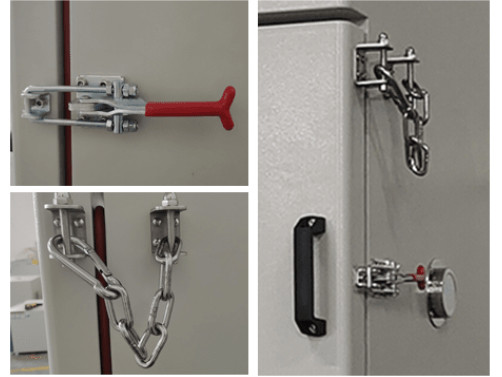 Silicone compression strip + explosion-proof chain handle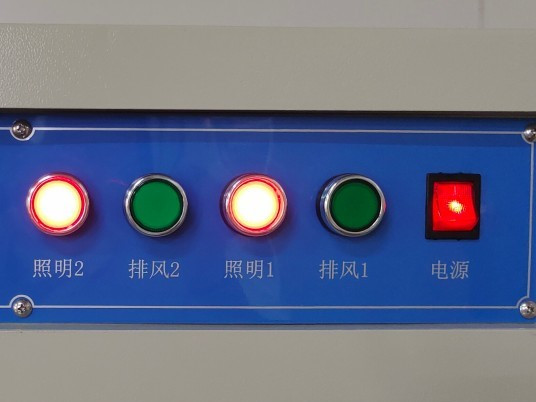 Separate Exhaust & Lighting System
Independent setup and testing