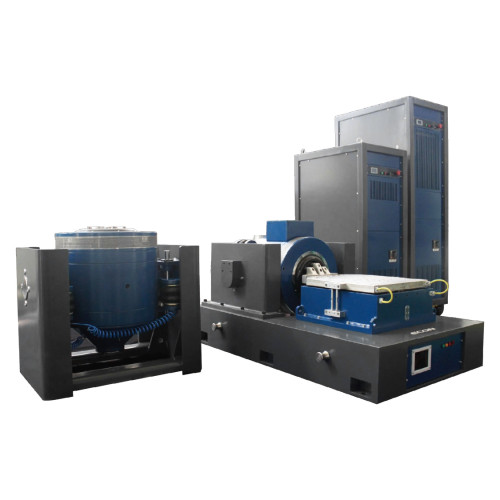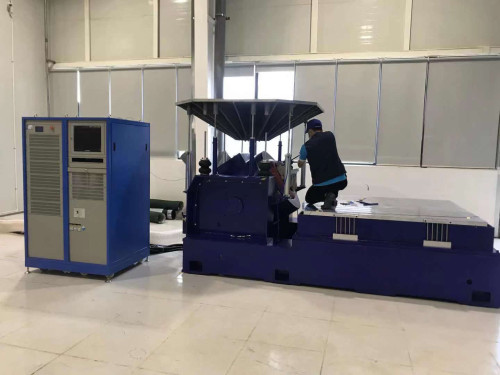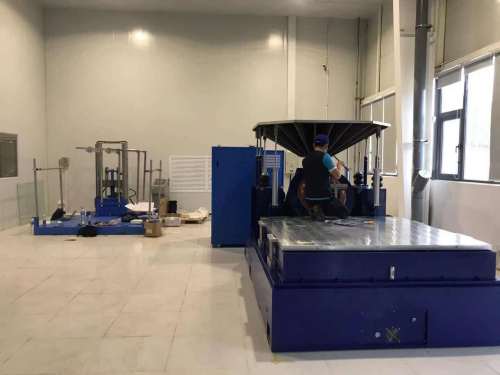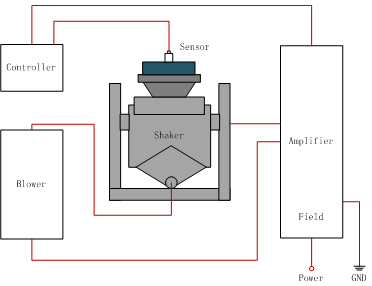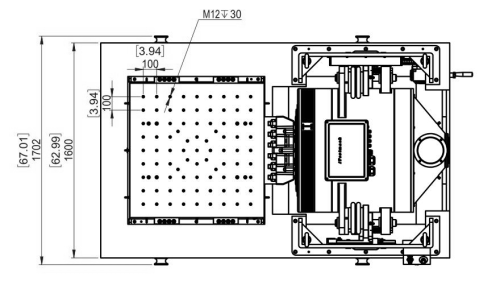 High Frequency Electromagnetic Vibration Table
Item specifics
Product Name

High Frequency Electromagnetic Vibration Table
Sine force (peak)

30kN
Shock force (peak)

60 kN
Frequency range

5~2600 Hz
Amplifier output

30 kVA
Amplifier efficiency

> 90%
Rated output voltage

120 Vrms
Amplifier efficiency

> 90%
Description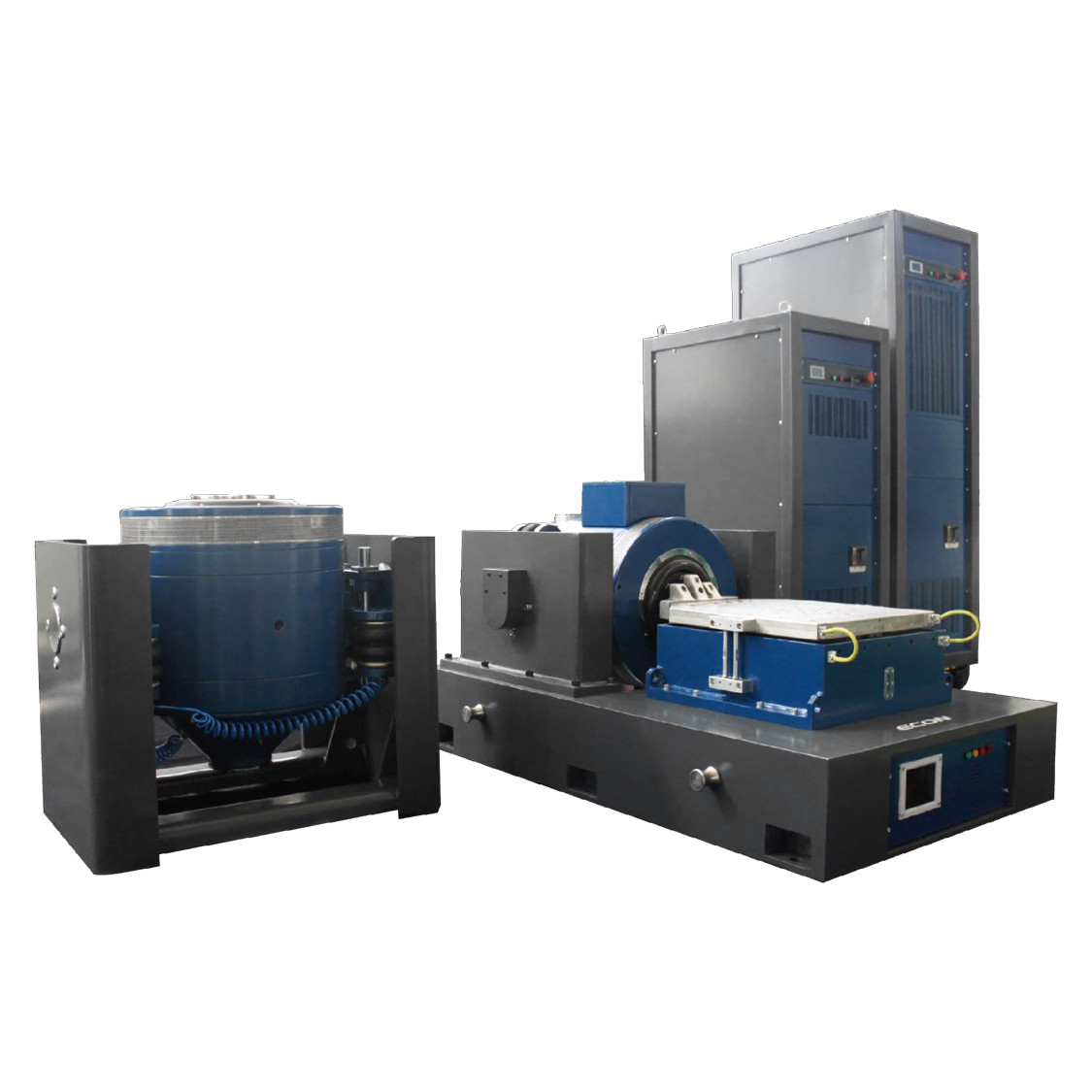 Electromagnetic vibration table is widely used in defense, aviation, aerospace, communications, electronics, automobiles, home appliances, and other industries.
It is used for discovering the early faults, simulating the actual working condition and the structure strength test,the test effect is remarkable and reliable.
Sine wave, FM, sweep, programmable, frequency multiplier, logarithm, maximum acceleration, amplitude modulation, time control, full function computer control, simple fixed acceleration/fixed amplitude.
1 Sine force: 3KN-50KN

2 Horizontal + Vertical Vibration
3 X,Y,Z three-axis sinusoidal vibration tests、broadband random vibration tests
4 Noise≤68db
5 Customize:test size, speed,dimension...
6 Protection devices:over-thermal, over-load, over-current, over-voltage, and over-displacement...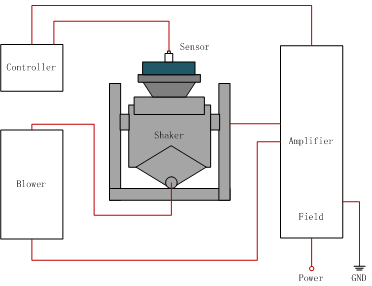 Vibration Shaker

Sine force (peak)

30kN

Shock force (peak)

60 kN

Frequency range

5~2,600 Hz

Displacement (continuous)

100 mm

Max. Velocity

1.8 m/s

Max. Acceleration

75 G

Armature Diameter

445 mm

1st order resonant frequency

2,400 Hz

Allowable eccentric moment

>500 Nxm

Armature weight

40 kg

HE/ST screw dimension

M10 (metric)

Axial vibration isolation frequency

<3 Hz

Max. Payload

500 kg

Magnetic flux leakage

≤1 mT

Dimensions (L×W×H, unpacked)

1,330x860x1,250 mm

Weight (unpacked)

2,500 kg

Installation

Rubber mat (anchor bolts required)

Power Amplifier

Amplifier output

30 kVA

SNR

>65 dB

Rated output voltage

120 Vrms

Amplifier efficiency

> 90%

Dimensions (L×W×H, unpacked)

800x900x2,100 mm

Weight (unpacked)

500 kg

Blower

Air volume

0.46 m3/s

Power

7.5 kW

Air duct diameter

200 mm

Air pressure

8.8kPa

Installation

Able to connect to ceiling (up to two 90 degree bends), max 20' run

Horizontal Slip Table

Dimensions

600x600 mm

Thickness

45 mm

Frequency limit

2,000 Hz

Effective mass

54 kg

Note:

1. High pressure oil-film bearing is used for better uniformity.

Vibration Controller and Accelerometer

Vibration Controller VT-9008-4

4 Channel Vibration Controller with Sine and Self Calibration.

Accelerometer EA-YD-181

100mV/g, Range: 50g, Working Freq.: 1-10kHz, Weight: 11gram, with 10ft low noise cable

Other supported functions/accessories

Environmental chambers

Supported

Mobile devices

Customizable

Insulation boards

Customizable

Fixture

Customizable

Working environment of the system

Temperature range

0-40℃

Humidity range

0~90% , no condensation

Power requirements

380V/3ph/50Hz, 40kVA

Compressed air pressure

0.6 Mpa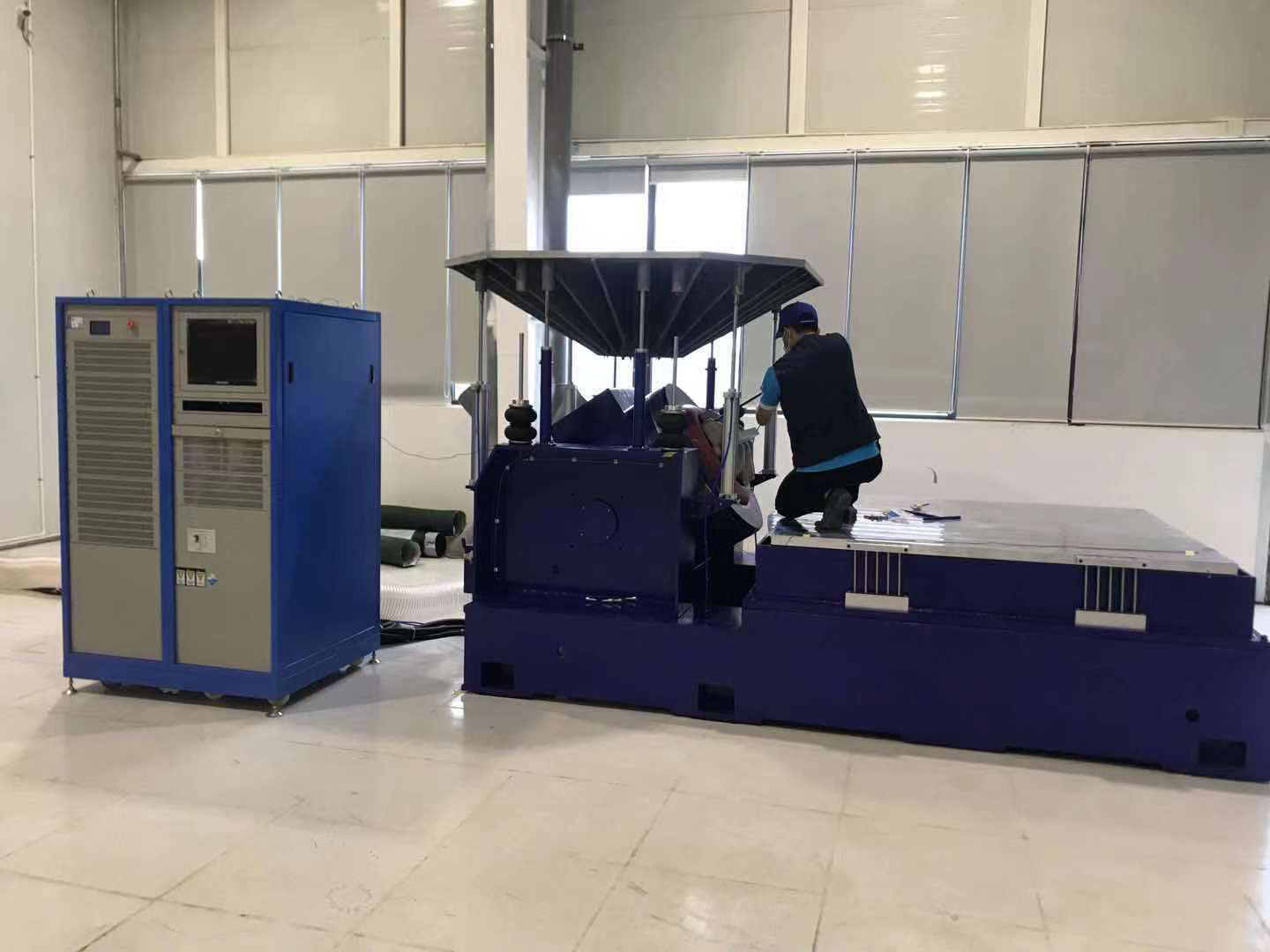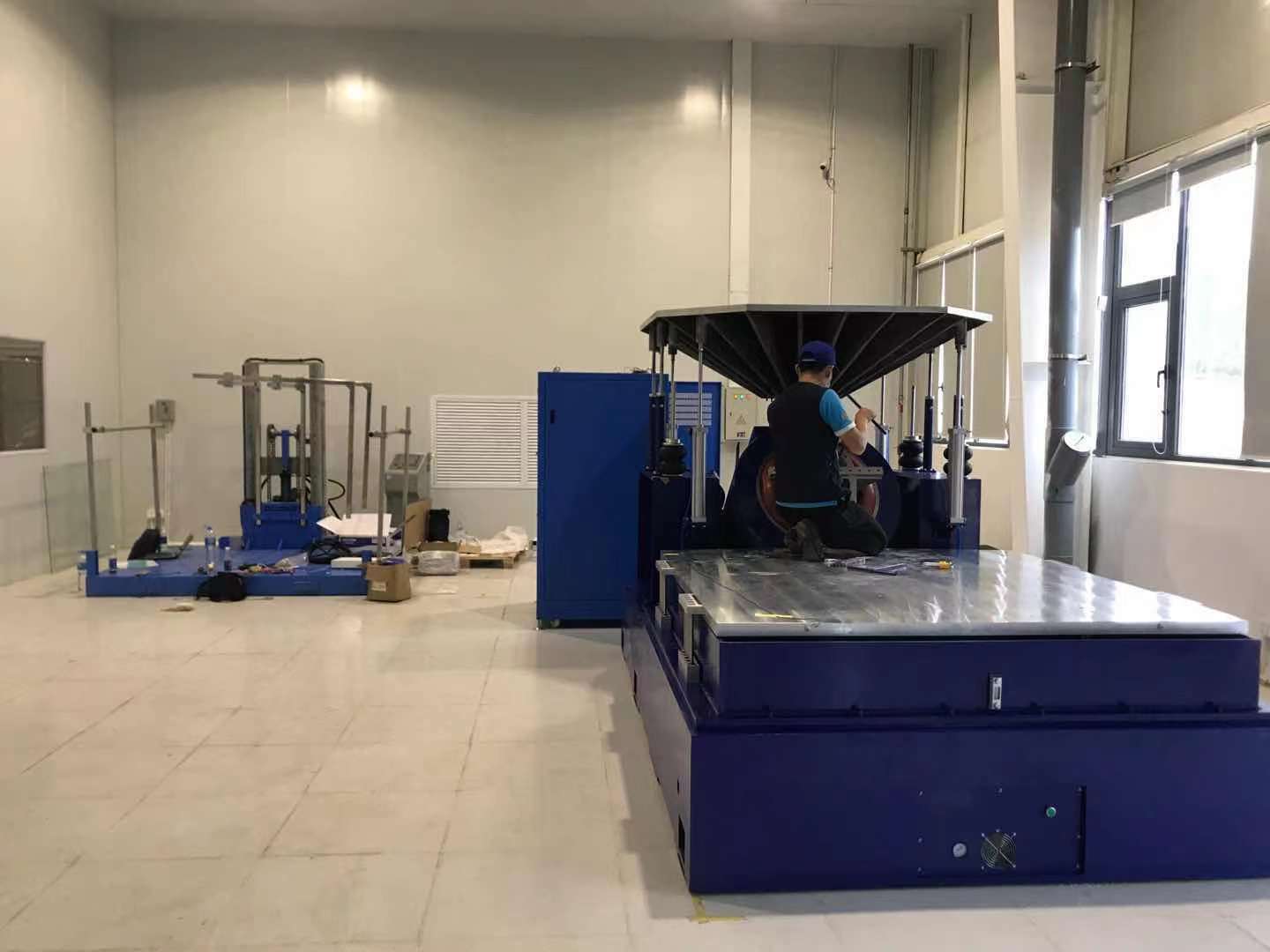 If any questions or interests about this machine,please feel free to contact us to know more./contact-us.htm