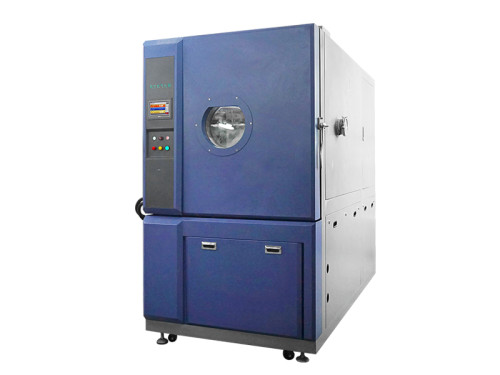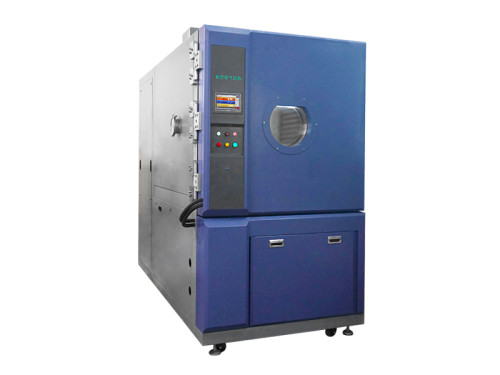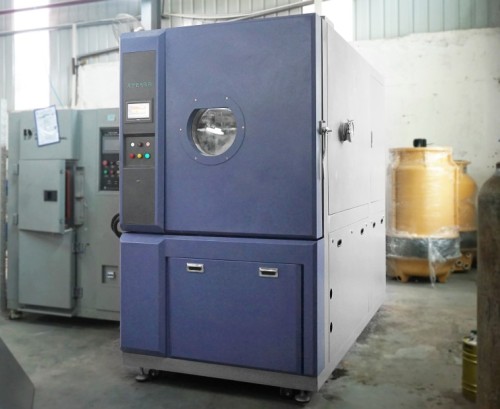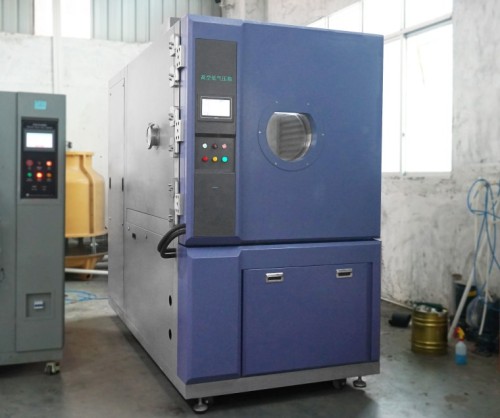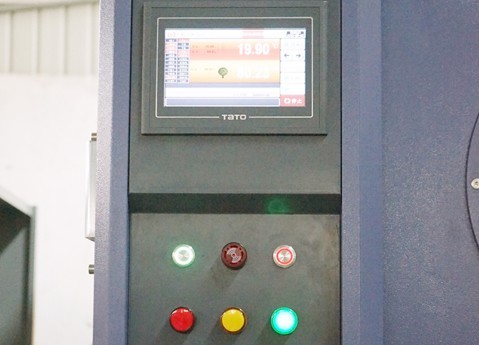 Altitude Test Chamber丨High Altitude Low Air Pressure Temperature Test Machine
Item specifics
Internal dimension (W*D*H)

1000*1000*1000mm
Temperature range

70~+100℃(no load);-55~+100℃(with load)
Temperature fluctuation

±0.5℃
Temperature uniformity

±2℃
Ambient Humidity

≤85%RH
Cooling speed

≥1℃/min in average (with loading 15kg,+85℃~-55℃ )
Heating speed

1℃/min in average (with loading,-55℃~+85℃)
Description
1. To simulate test environment with various altitude environments .
2. It is especially important for defense and aerospace applications where pressure and vacuum conditions are even more intense
3. Application fields: Include Aviation, aerospace, communications, electronics, electrical appliances etc.
4. Test Purpose: to guarantee the maximum quality and reliability while products or material might encounter at various altitude levels.
1. High performance and quiet operation
2. Space-saving designed for flush installation to wall
3. External pressure type box body structure and stainless steel tank design, rational air circulation system and scientific layout of heating, refrigerating system
4. Adopts international brand of imported parts for cooling system to improve operation reliability
5. High precision and stable performance with touch screen controller, friendly Man-Machine interface.
6. Multiple layers of safety device to easy maintenance.
Internal dimension (W*D*H)

1000*1000*1000mm

Temperature range

-70~+100℃(no load);-55~+100℃(with load)

Temperature fluctuation

±0.5℃

Temperature uniformity

±2℃

Ambient Humidity

≤85%RH

Cooling speed

≥1℃/min in average (with loading 15kg,+85℃~-55℃ )

Heating speed

1℃/min in average (with loading,-55℃~+85℃)

Pressure Range

101Kpa~1Kpa

Pressure Accuracy

±5%

Pressure Control Method

Adjust temperature first, then pump vacuum

Internal chamber material

Steel plate with plastic spray

External chamber material

Stainless steel

Cooling method

Water Cooler

Controller

LCD touch screen, programmable control temperature and Pressure

Can set different parameter for cyclic test

Insulation material

Compound material without sweating, special for low pressure

Heating Method

Electrical

Compressor

Imported new generation with low noise

Safety protection device

Protection for leakage

Over-temperature

Compressor over voltage and overload

Heater short circuit