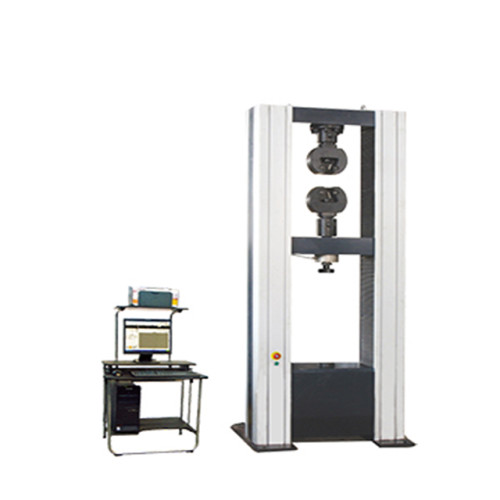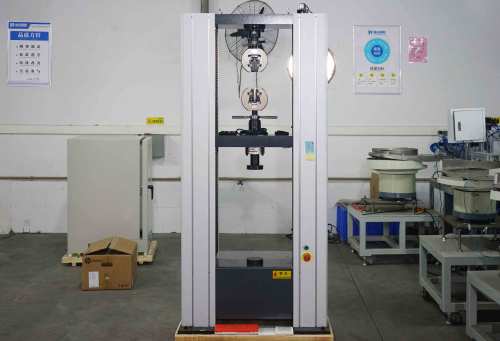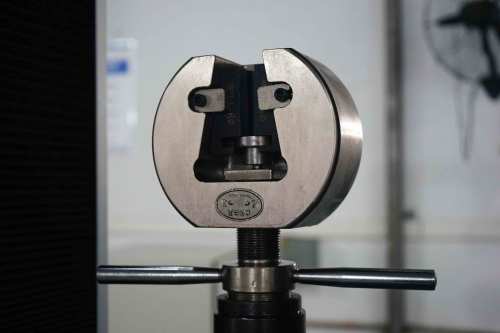 10T Universal Testing Machine丨UTM 丨Tensile Strength Testing Machine
Item specifics
Name

PC 10T Universal Tensile Machine
Max. Force

10T (100KN)
Control system

PC with windows 7 system or windows 10 system
Force reading

kgf, Ibf, N, KN, T etc
cLoad cell Resolution

1/250,000
Dimension (L×W×H)

868*580*1836mm
Description
It is suitable for tensile, compressive, bending and shearing mechanical performance tests of metal and non-metal materials. It can be used for the mechanical performance test of profiles and components.
1. Common force, displacement, and energy are available and can be freely converted.
2. Multiple curve display modes: stress-strain, force-displacement, force-time, strength-time and other curve modes.
3. Contains multiple test mode settings such as tensile, bending, compressive, flexural, tearing, peeling, elongation, etc.
4. It has functions such as dynamic display, peak holding, manual point taking, automatic discrimination, automatic storage, and automatic regression.
5. Graph analysis, curve comparison, report output, range expansion function, automatic fault detection.
Models

HUD-B612-S

Max. Force

10T (100KN)

Load cell

Germany brand load cell for high accuracy

Control system

PC with windows 7 system or windows 10 system

Motor

Panasonic servo motor w/AC variable speed drive system, high-precision mechanical ball screw rod

Force reading

kgf, Ibf, N, KN, T etc

Stoke

1200mm including fixture

Load cell Resolution

1/250,000

Load Precision

≤0.5%

Test speed

0.01~300mm/min (adjustable)

Test width

≤400mm

Dimension (L×W×H)

868*580*1836mm

Weight

600KG Approx

Software

TM 2101

Curves display

Load- elongation, Elongation-time, Time-elongation, Stress-strain

Data display

Max. force, speed, sample information, strength(Kpa, Mpa, N/mm, N/mm2) etc…

Safety features

1.E-Stop

2.Over-load protection

3.Upper and lower limit switches

4. Load sensor with automatic retreat