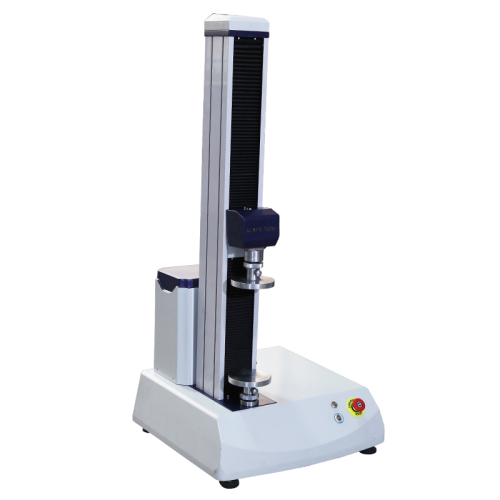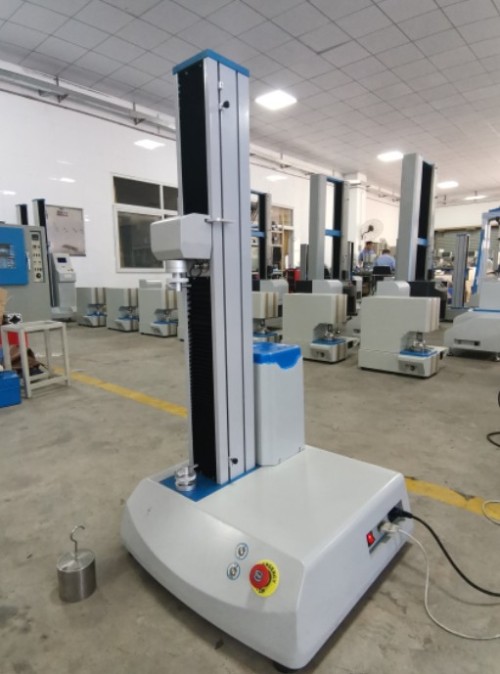 Universal Testing Machine / UTM / Tensile Test Machine / Single Column
Item specifics
Name

Universal Tensile Testing Machine (single column)
Max. Force

200 kg (2KN)
Control system

PC with windows 7 system or windows 10 system
Load cell Resolution

1/250,000
Dimension (L×W×H)

520*515*1250mm
Weight

68KG Approx
Description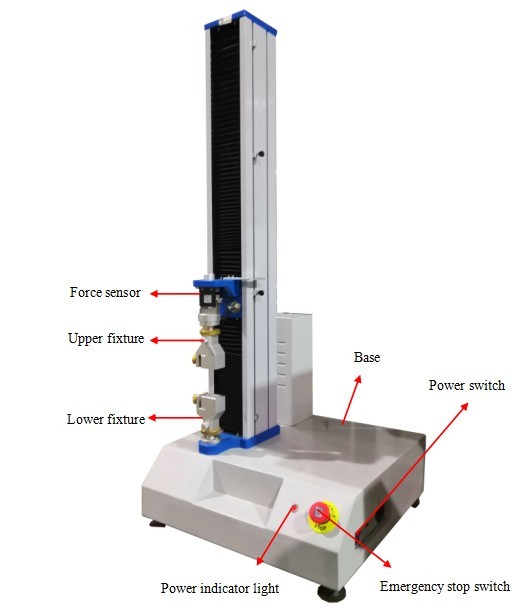 This machine is a computer servo type tensile testing machine, which uses a motor to drive the screw to move the clamp. Place the sample test fixture installed between the upper and lower clamps, and then apply the specified speed. When the upper clamp stretches the sample upward, The load cell at the upper end of the upper fixture feels the pulling force; it converts the force into a voltage signal and transmits it to the display. As a result, the imported force sensor is connected to the display to automatically display the force value.
According to the standard: GB/T16491-2008
Reference standards: ASTM D903, GB/T1040, GB/T8808, GB13022, GB/T 2790/2791/2792, CNS-11888, JIS K6854, PSTC-7.
Models

HUD-B609-S

Max. Force

200 kg (2KN)

Load cell

Germany brand load cell for high accuracy

Control system

PC with windows 7 system or windows 10 system

Motor

Panasonic servo motor w/AC variable speed drive system, high-precision mechanical ball screw rod

Force reading

kgf, Ibf, N, KN, T etc

Stoke

900mm including fixture

Load cell Resolution

1/250,000

Load Precision

≤0.5%

Test speed

0.1~500mm/min (adjustable)

Dimension (L×W×H)

520*515*1250mm

Weight

68KG Approx

Software

TM 2101

Curves display

Load- elongation, Elongation-time, Time-elongation, Stress-strain

Data display

Max. force, speed, sample information, strength(Kpa, Mpa, N/mm, N/mm2) etc…

Safety features

1.E-Stop

2.Over-load protection

3.Upper and lower limit switches

4. Load sensor with automatic retreat