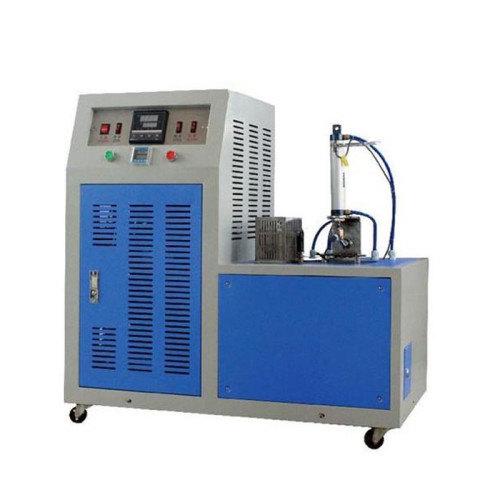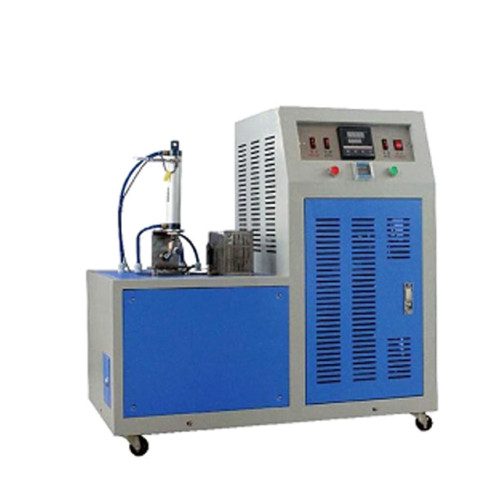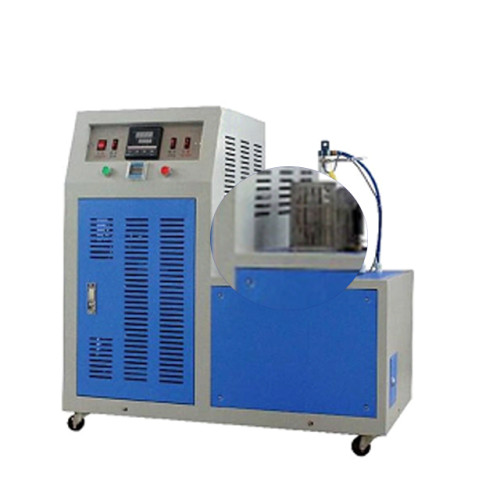 Rubber Low Temperature Brittleness Tester
Item specifics
Name

Rubber Low Temperature Brittleness Tester
Temperature control range

0 ~ 70 ° C
Cooling speed

about 2 hours(under room temperature 23~25° C)
Temperature fluctuation

<±0.5°C within 3 minutes
Power

1 phase, AC 220V~240V, 50Hz, 2KW
Dimension

L*W*H: 200 × 140 × 100mm
Description
The rubber low-temperature brittleness tester is used to check the highest temperature when the sample is damaged by the impact of the vulcanized rubber under the specified conditions, that is, the brittleness temperature. Also the performance of the non-hard plastic and other elastic materials under low temperature conditions can be comparatively identified. The brittle temperature and low temperature properties of vulcanized rubbers of different rubber materials or different formulations can be determined. Therefore, it is indispensable in the quality inspection of scientific research materials and their products, and the control of production processes.
ISO 812: Rubber, vulcanized or thermoplastic-Determination of low-temperature brittleness, IDT
| | |
| --- | --- |
| Temperature control range | 0 ~ 70 ° C |
| Cooling speed | about 2 hours(under room temperature 23~25° C) |
| Temperature fluctuation | <±0.5°C within 3 minutes |
| Cooling medium | ethanol or other antifreeze |
| Mixing motor power | 15W |
| Power | 1 phase, AC 220V~240V, 50Hz, 2KW |
| Dimension | L*W*H: 200 × 140 × 100mm |
1. The sample holder should be rigid and designed to clamp the sample in a cantilever beam. Each sample should be clamped stably and securely without deforming the holder. The impact head moves in a direction perpendicular to the upper surface of the specimen and impacts the specimen at a test linear velocity of 2.0 ± 0.2 m/s, and the moving speed after impact is maintained at least within 6 mm. In order to achieve the specified impact velocity during and after the impact, care should be taken to ensure sufficient impact energy, requiring at least 3.0 J of impact energy per sample. Therefore, it is necessary to limit the number of impact samples per test.
2. The sample holder: A sample can be clamped 5 times at a time, and B sample can be clamped 10 times at a time.
3. Impact device: The impact device consists of an impact hammer and a self-locking mechanism.
4. Impactor: a) Punch radius: 1.6±0.1mm;b) Punch center line and fixture clearance: 6.4±0.3mm;