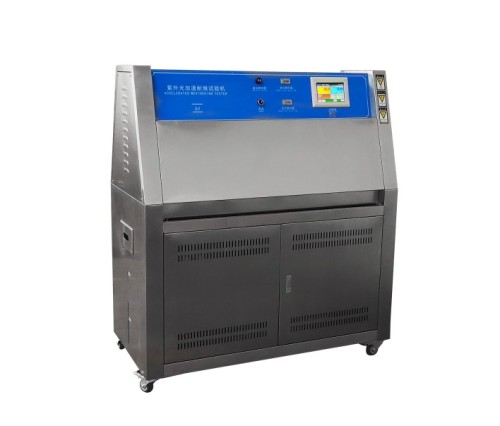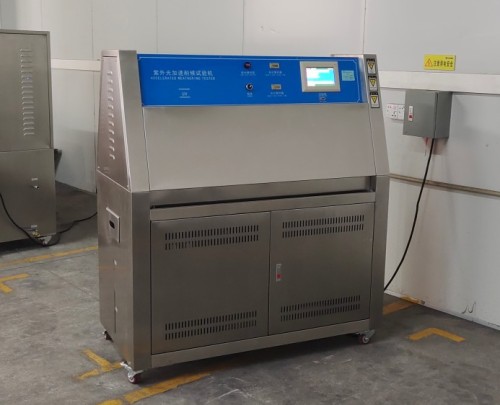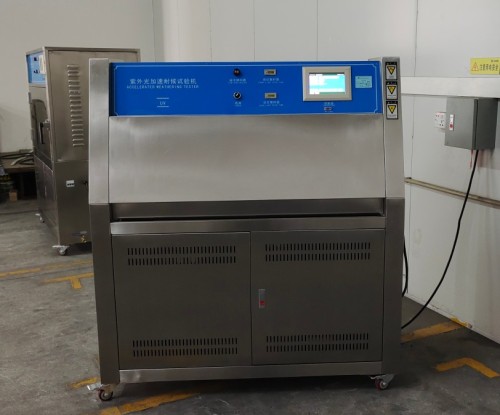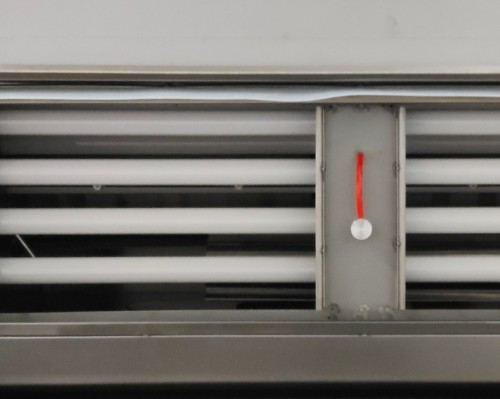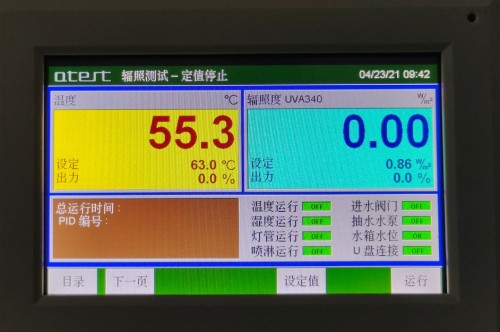 UV Aging Testing Machine
Model

HUD-E802 Uv Aging Testing Machine
Item specifics
Product Name

UV Aging Test Chamber
Test cycle setting

Exposure, condensation and water spray test cycle is programmable
Lamp power

40W/Piece
Control mode

Balance temperature humidity control (BTHC)
Controller

Programmable controller, LCD touch screen
Description
1. Simulate the sun, rain spray and condensation resulting damage to test the materials by exposure to sunlight with moisture and temperature.
2. To get the results of damage after several days or weeks which is equal to expose to outside for a few months. The damages include fading, discoloration, brightness down, powder, crack, blur, brittle, strength decreases and oxidation.
3. Provide reference with testing data for improvement of existing materials, or to assess the impact of changes in product durability and other aspects.
Item

Specification

Chamber dimension (W*D*H)

1300*500*1460mm

Chamber material

SUS#304 stainless steel

Temperature range

RT to 70℃

Temperature fluctuation

≤±1.0℃

Temperature uniformity

3℃

Humidity range:

≥75%RH

Controller

Programmable controller, LCD touch screen

Control mode

Balance temperature humidity control (BTHC)

Test cycle setting

Exposure, condensation and water spray test cycle is programmable

Water spray cycle

Spray 18mins in every 120mins / spray 12mins in every 60mins

Water usage

8L/day

Distance from sample to lamp

55±2mm

Centre distance between lamps

65~70mm

Irradiance range

0.45~0.90W/m2

UV lamps

Imported Atlas UV-A: 315-400nm (8pcs, 1600h lifetime)

Lamp power

40W/Piece

Specimen Size

75×290mm (24pcs) / 75x150mm (48pcs), maximum thickness 5mm

Testing time

0~999H, adjustable

Protection system

Overload short circuit protection

Over temperature protection

Water lacking protection

Earth leakage protection

Auto shut off protection