What Are The Melt Mass-Flow Rate And Melt Volume-Flow Rate? How To Test?
Share
Issue Time

10-11-2021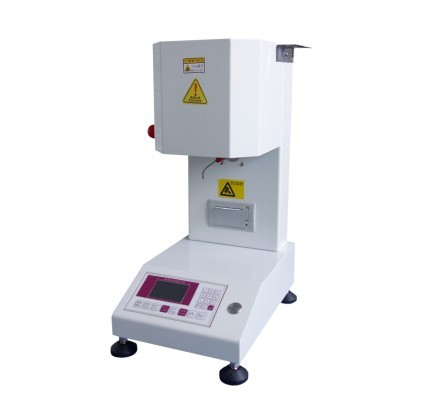 Melt mass-flow rate is the mass of molten plastic passing through a standard die under the action of a piston under a certain load at a certain time and temperature. The result is converted to the extruded mass of plastic every 10 minutes, the unit is g/10min.
Melt volume-flow rate is the volume of molten plastic passing through a standard die under a certain load and a certain position of the piston at a certain temperature, and the result is converted into extruded plastic volume every 10 minutes, the unit cm3/10min.
HUD-R803 Melt Flow Tester is used to test the volume flow rate and mass flow rate of thermoplastic melts. Use automatic sampling and balance weighing; then calculate the flow rate according to the formula. The measurement results are displayed on the LCD screen and output by a micro printer.
It is suitable for engineering plastics such as fluoroplastics and nylon, as well as polyethylene (PE), polypropylene (PP), polyoxymethylene (POM), and polyphenylene. Ethylene (PS) ABS resin, polycarbonate and other plastics with low melting temperature. It is widely used in plastic products, petrochemical industries, related universities, research institutes, and commodity inspection departments.
More information,please click :
https://www.hudatest.com/pid18328664/Plastic-Melt-Flow-Index-Tester.htm
Any questions about this,please feel free to contact us.
Nicole hud05@hudatest.com