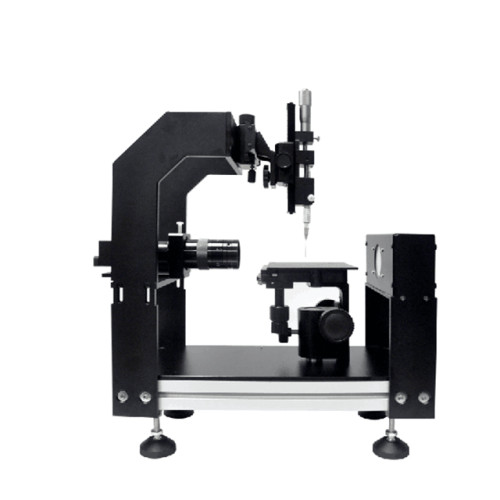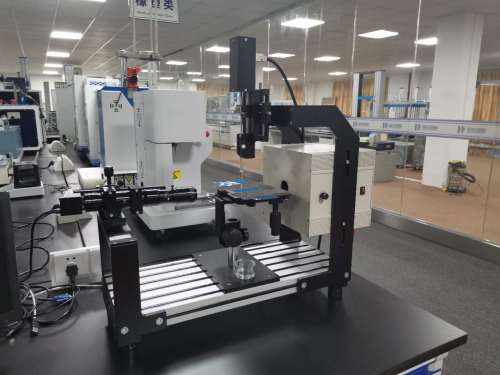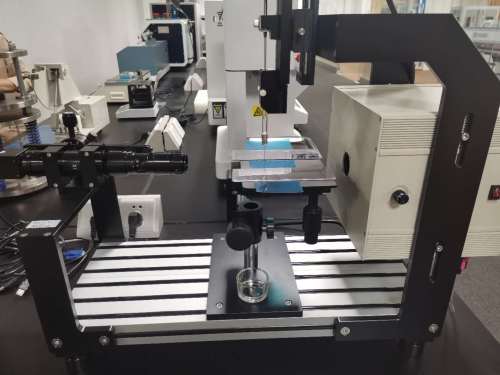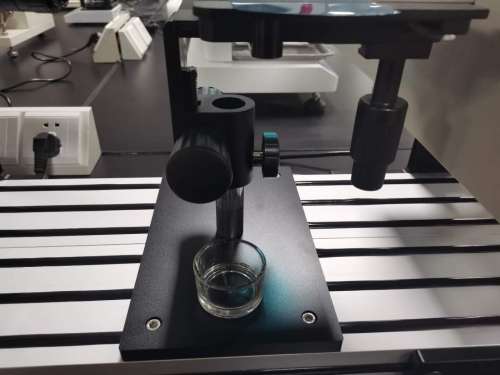 Contact Angle Meter丨Contact Angle Goniometer丨
Item specifics
Name

11 kg 10 inches CONTACT ANGLE GONIOMETER
Internal dimension(WxDxH)

360x450x450mm
Weight

11 kg
Workbench dimension(WxDxH)

120mm*150mm
The largest sample size

10 inches
Contact angle measuring range

0-180°
Description
Contact Angle Goniometer is widely used in various industries, mobile phone, glass, surface treatment, material research, chemical, semiconductor manufacturing, coating, printing ink, electronic circuits, textile fiber, medical and other fields, contact Angle Goniometer has become an important instrument to assess surface properties.
1. Professional high precision injection system, full computer control, droplet control precision can reach 0.1 u.
2. Industrial-grade adjustable LED cold light source system (more than 20000 h) life and clearer imaging, at the same time avoid 3.the extra heat caused by the small droplet evaporation.
3. Using high-performance Japan imported industrial machine, undistorted telecentric lens, to ensure the best imaging effect.
4. Using USB2.0 standard interface, data transmission speed, high compatibility.
5. High intensity aviation aluminum alloy structure, modular design concept, configurable commonly used measurement accessories.
6. Independent research and development of integrated circuit chip control to ensure that the equipment running in top form.
Item

Specification

Internal dimension(WxDxH)

360x450x450mm

Weight

11 kg

Workbench dimension(WxDxH)

120mm*150mm

Workbench movement

Up and down, 50mm

Left and right, 50mm

Front and back, 30mm

The largest sample size

10 inches

Injection movement

Up and down, 100mm; Left and right, 100mm

Injection system

Manual: Fine tuning injection, 0.1ul

Industrial camera movement

180 mm before and after fine-tuning (3 mm)

Industrial camera

0.7 X to 4.5 X continuous variable X zoom microscope

CCD

Original import industrial-grade chip; 25 frames/S/S

Camera angle

Heading

Light source

LED adjustable industrial-grade cold blue light source; up to 15,000 hour lifetime

Accuracy

±0.1°

Contact angle measuring range

0-180°

Interfacial tension measurement range

0-1000 mn/m; Accuracy of measurement: 0.01 mN/m

High precision dispense system

Micrometer head + blue core injection, dispense accuracy: 0. 2μl

Contact Angle certificated calibration:

Germany certificated contact Angle calibration standard piece: 3° 5°8° 60°90°115°120°