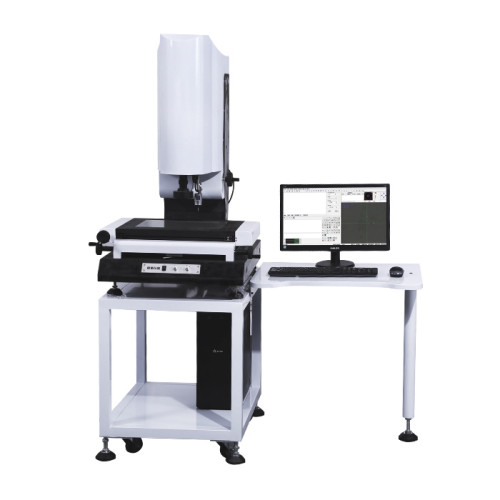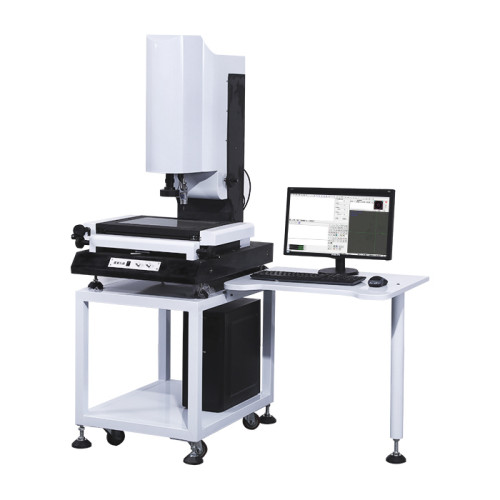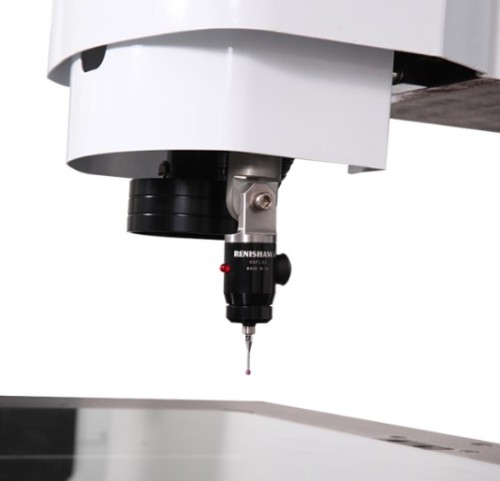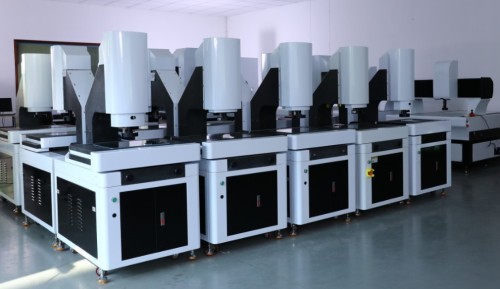 Automatic Video Measuring Machine 丨Optical Measuring Machine 丨2d Measurement Systems
Model

HUD-CNC3020/4030/5040
Item specifics
Name

Manual Video Measuring Machine
Accuracy

X,Y:(3+L/200)μm Z:(5+L/200)μm
Repeat-ability

3μm
Grating ruler resolution

0.001mm
Working distance

92mm
Motor

200W servo motor
Description
It is widely used in the measurement of mobile phone accessories, home appliances, connectors, mechanical accessories, precision clamps, plastics, hardware, and computer peripheral industries.

1. Element measurement: measure points, lines, circles, arcs, angles, ellipses, measure rectangles with a specified number of points, and automatically identify points, lines, circles, and arcs.
2. Element structure: center point structure, intersection structure, midpoint structure, line structure, circle structure, angle structure.
3. Element presets: point, line, circle, arc.
4. Graphic processing: coordinate translation, workpiece straightening. Arbitrary axis is aligned, and the coordinate system is reset.
5. Graphics zoom in, graphics zoom out, graphics translation, graphics printing graphics selected, unselected, graphics deleted.
6. Set the grayscale, saturation, and contrast of the image, and save the image in BMP format.
7. Multiple edge seeking modes, the computer automatically picks up points, and automatically recognizes circles and arcs, greatly improving the speed of picking points.
8. The image supports S-video input; the image size is 640*480mm. The measurement data is sent directly to AutoCAD, and the measured graphics can be saved in dxf files. The measurement data can be sent to WORD, Excel for statistical analysis, and a simple Xbar-S control chart can be drawn, and various parameters such as Ca can be calculated. Multi-language interface switching.
Instrument model

HUD-CNC3020

HUD-CNC4030

HUD-CNC5040

Measuring(mm)

300x200x200

400x300x200

500x400x200

Dimension(mm)

1300x920x1600

1400x1020x1600

1500x1120x1600

Grass table bearing(kg)

30

Instrument weight(kg)

440

500

560

Accuracy

X,Y:(2.8+L/200)μm Z:(5+L/200)μm

Repeat-ability

3μm

Grating ruler resolution

0.001mm

CCD

1/3"High-resolution color CCD 600TV line(SONY Chip)

Zoom lens

0.75~4.5X high-definition manual zoom lens

Image magnification

36~220X

Working distance

92mm

Measuring software

HUD-CNC

Motor

200W servo motor

Upper light source

Adjustable 6 ring 8 area surface ring LED cold light source

Under light source

Parallel light design, Promise continuously adjustable LED cold light source

Guide rails

High precision linear guide made in Taiwan

Mode of operation

Program control or joystick

Operating Voltage

Single phase, 220V(AC)50Hz