How To Choose A Waterproof Test Equipment
Share
publisher

Lisa Zhong
Issue Time

2016/11/21
Summary
Water drip test chamber is the product testing in rain climate environment in the storage, transportation and use of performance test, mainly used for electrical and electronic products, lamps, electrical cabinets, electrical components, automobile and motorcycle parts, weather conditions and other products in the simulation, testing, and other related products on the physical performance test.
Combined with domestic and international standard test requirements, you can choose a single function of the test chamber or integrated several functions in one integrated test device. You must consider following issues In a box-type integrated test device to achieve:
IPX3, IPX4, IPX4K itself can be achieved with a set of pendulum, water hole diameter 0.4mm for IPX3 and IPX4, 0.8mm for IPX4K, pendulum tube can be selected 200mm, 400mm, 600mm, 800mm according to sample size;Turntable speed control between 1 ~ 3RPM adjustable; SAE J575 standard requirements in the two 45-degree nozzle in the chamber to consider the basis of the box installed on the top of the box;The IPX9K test set is detachable and is mounted just below the swing tube. It is necessary to add a heating device, a temperature control device and a high pressure regulator to achieve hot water at 85 ° C and a water pressure of 8000 to 10000 KPa.
According to the actual water consumption to calculate the size of the storage tank. As many sample tests are to be carried out, various safety precautions are particularly important.
Equipment to meet the water pressure, flow adjustable; turntable speed, height adjustable; water temperature, time control; pass, power to facilitate conversion. Such a comprehensive waterproof (dustproof) test device has a high technical content, which is generally cost-effective compared to a single functional device.
Now people pay more and more attention to IP protection test on the role of quality control, many products must meet the relevant standard test requirements,Through IP dust and waterproof test and other related tests found the problem immediately.CLIMATE INSTRUMENT CO.,LTD is a Professional waterproof test equipment R & D and manufacturers, with IP level of 1-9 of the various models of waterproof test equipment, IPX1 / 2 water drip test chamber,IPX3/4 water spray test chamber, IPX5 / 6 rain test chamber, IPX7 / 8 water immersion test chamber, IPX9K high temperature and pressure water spray test chamber.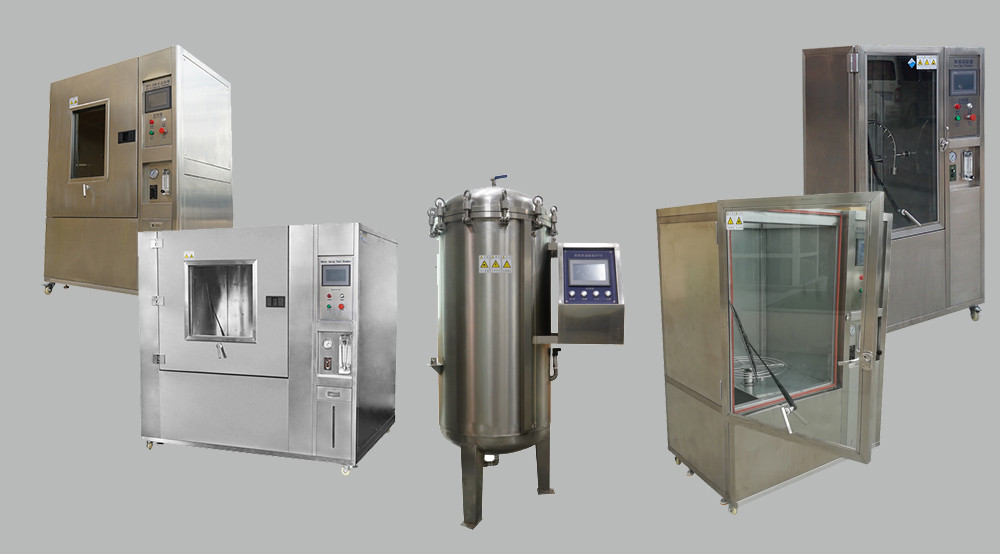 If you have any questions,contact us.
Contact:Lisa Zhong
Phone: +86-7698-1187866,+86-13829267288.
Email: manager@climatetester.com.
Website:http://www.climatetester.com/