Production Process Of Environment Chamber
Share
publisher

Lisa Zhong
Issue Time

2009/06/12
Summary
Environmental test chamber is an reliable test equipment for all kinds of electronic, electrical, electronics, plastics raw materials and devices to do testing such as cold, heat, moisture, resistance to dry and the quality control
1. Design service: CAD drawing
If you have an R & D, production or laboratory requirement where controlled temperature and/or humidity is a necessity, we can provide a test chamber to suit your needs. If our standard models do not meet your requirements, we will custom design a chamber for you.
2.Laser cutting:
the laser beam heats the stainless steel to the melting point, and the coaxial high-pressure gas blows away the molten metal.
Sheet metal cutting, molding, bending, inspection, etc., if the unqualified, such as plate scraping or not accurate enough to return correction
3. Steel plate parts bending
Steel plate bending: cutting parts re processing, according to the design department drawings, plane parts become three-dimensional.
According to the shape of the bending head of the bending machine, the parts can be broken into different radian and different angles.
4.Welding
Bending parts welding: small parts become larger parts
Welding molding, to foam group inspection, if failed to return to correct
5. Foaming process
Used for the thermal insulation layer in the middle of inner shell and outside shell, ,coefficient of thermal conductivity is extremely low.
6.Finished product process:
Refrigeration system installation, Heating system installation, Circuit system installation, Humidification system installation, debugging.
7. Commissioning
Whole machine debugging: after assembling, the debugging group will debug and calibrate, and set the parameters for pre-test

8. Quality Inspection
Interlocking quality inspection process: each link set a quality test, the quality of machine is been in strictly control.
9. Entering warehouse
Storage: qualified machine storage with dust film, unqualified machine returned to the relevant departments responsible for correction, accept quality inspection again,warehousing after qualified.
10. Inspection & Calibration
In our continuing efforts to be your "Total Test Solution" company we also keep an inventory of re-conditioned chambers should you have budget constraints. All these environmental test chambers are thoroughly checked and calibrated prior to shipping.
11. Packaging
7 years' Export experience: The machines will be surrounded by buffer material and then packed by standard Export wooden case. It is very safety!
The product will be sent out within 30 working days after getting the deposit from customer. And if we have in stock, we can send out the machine within 7 working days.
12. Shipping
Domestic customer package transportation to door,
For foreign customers, we can also provide most suitable transportation solution to your company, CIF, DDU,FOB , just tell us your accurate company address and the nearest port.
If you have questions about product process ,contact us now !
Contact:Lisa Zhong
Phone: +86-7698-1187866,+86-13829267288.
Email: manager@climatetester.com.
Website:http://www.climatetester.com/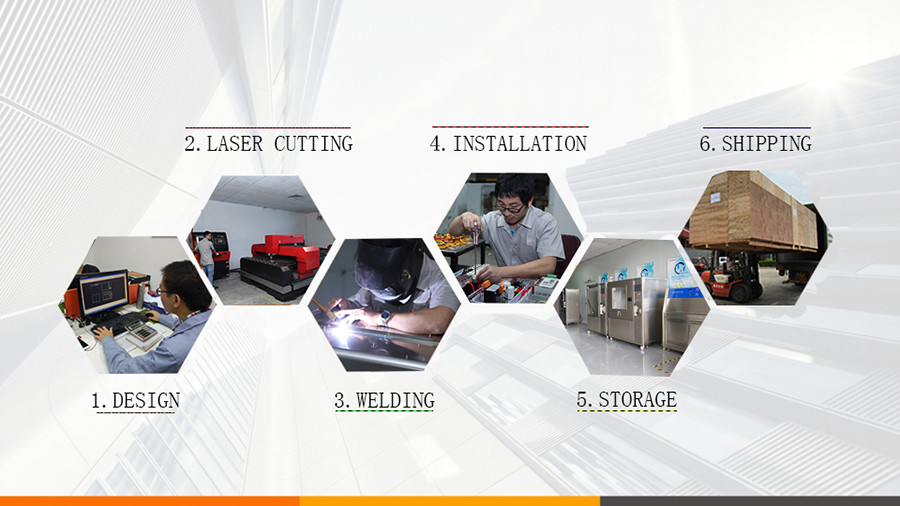 Main Products:
Environmental test chamber,Climate Test Chamber, Thermal Shock Test Chamber, Aging Test Chamber, Rain & Spray Test Chamber, Walk In Chamber.