The Principle And Application Of Salt Spray Test Chamber
Share
publisher

Lisa Zhong
Issue Time

2008/06/23
Summary
Salt spray test chamber adapted to the surface treatment of various materials, electroplating, organic and inorganic coating, anode processing, anti-rust oil and so on, after these anti-corrosive treatment to test the corrosion resistance of their products.
Salt spray chamber uses salt mist corrosion to detect the corrosion resistance of the tested samples, respectively.
The fog is made of a salt droplet dispersion system in the atmosphere, is a kind of artificial environment three in the series, a lot of enterprise products need destructive simulation of ocean surrounding climate to create a product, so it's the reason why salt spray chamber needed.
The whole mould is made of high temperature welding, corrosion resistant, easy to clean and no leakage.
The tower spray system is equipped with a salt liquid filtration system with no crystal nozzles. The salt mist is well distributed and the settlement is adjusted freely.
The lid of the box is made of transparent material, and the test items and spray conditions are clearly visible.
The water sealed structure is adopted between the box cover and the box body, and the salt free fog overflows.
The control circuit board and other components are fixed on the easy to check and maintenance of the position, the door open side door, not only beautiful appearance, and convenient maintenance.
CLIMATE INSTRUMENT CO.,LTD is a professional salt spray chamber manufacturer in the world,welcome to our company and factory.
Contact:Lisa Zhong
Phone: +86-7698-1187866,+86-13829267288.
Email: manager@climatetester.com.
Website:http://www.climatetester.com/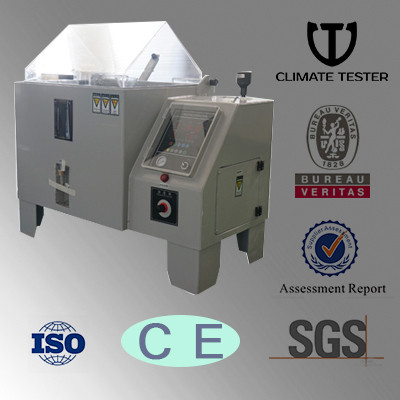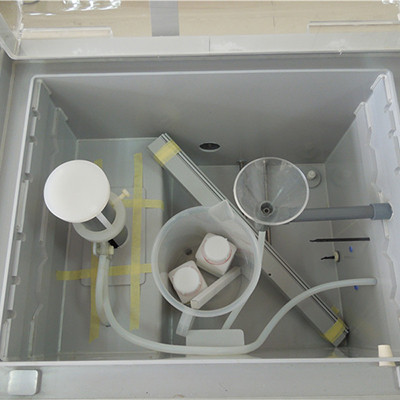 Mainly Products:
Environmental test chamber,Climate Test Chamber, Thermal Shock Test Chamber, Aging Test Chamber, Rain & Spray Test Chamber, Walk In Chamber.