2 Ways to Defrost of Thermal Shock Test Chamber
Share
Issue Time

12-21-2021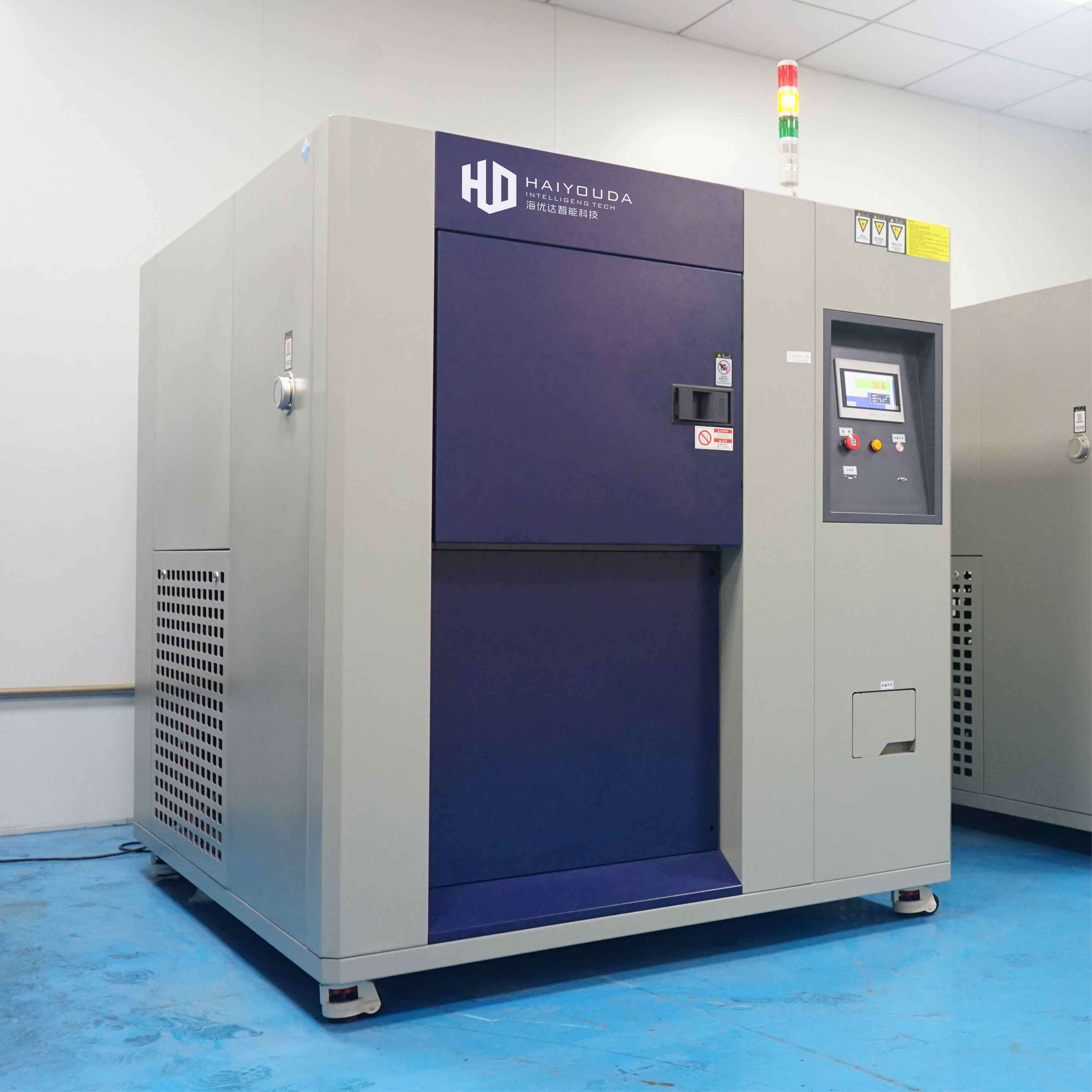 The inner chamber of the thermal shock test chamber will be frosted due to the exchange of heat and cold.
There are 2 ways to defrost:
One is by time, and the other is by cycle times. Generally, most manufacturers and customers seldom choose the set time to defrost, because it has a disadvantage that the equipment may be running when the set defrost time is up. During the test, setting according to the number of cycles means defrosting after the thermal shock test is completed, so it is recommended to set it according to the number of cycles.